Mobile Device Liquid Damage
Has your mobile device been exposed to possible liquid intrusion?
If so, contact or visit a ClickAway store as soon as possible.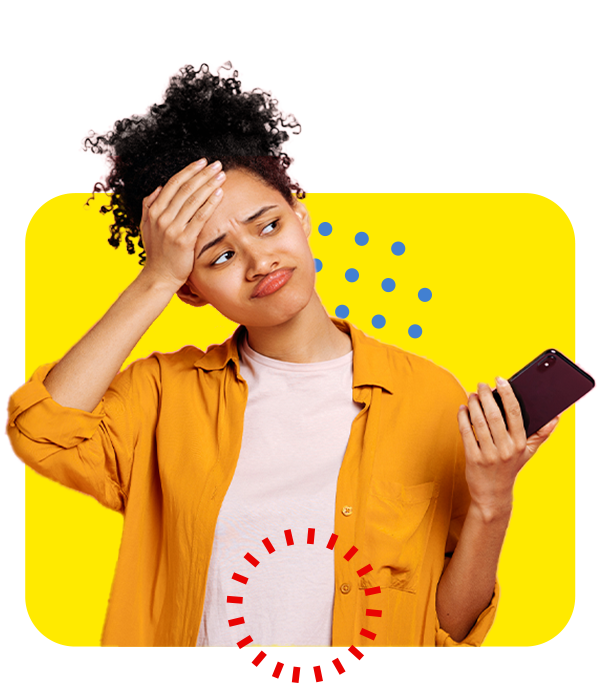 We repair problems like yours every day on most models of Apple iPhones and iPads as well as Android cell phones and tablets from Samsung, Motorola, and Google
Mobile device problems can be frustrating.
ClickAway is here to help
Experienced symptoms
If your mobile device has been exposed to possible intrusion of liquid of any kind, there is a very significant chance of liquid damage which can ruin it.
Avoiding further damage
If the mobile was turned on at the time of liquid exposure, turn it off immediately, and do not turn it back on. If your mobile device was turned off at the time of liquid exposure, do not turn it on. Do not try to test it. Do not try to dry it yourself.
Need for professional help
If liquid enters your mobile device when it is powered on, there is a significant chance of immediate short circuits damaging components. Even if your mobile device is powered off, the liquid will cause oxidation which, over time, will cause short circuits. To save your mobile device, bring it in to our store as soon as possible. Special knowledge and tools are required to dry, clean, and test it. Frequently, replacement parts are required.
Please contact or visit your nearest ClickAway store for professional help. We are just a call away.
Fastest Turnaround. Best Quality. Work Directly with a Tech Expert.
Ask us about our Low-Price Guarantee.
Android & iPhone Water Damage Repair
It used to be that if you spilled a bit of water on your phone you may as well have left it out in a downpour, and if you dropped it in the sink you might as well just chuck it into San Francisco Bay. That is not the case anymore. Most cell phones are now waterproof and can withstand exposure to liquids. However, if liquid gets into a hole or a cracked screen, or somehow seeps through into the interior, it can still do damage. At ClickAway, we have years of experience with Android and iPhone water damage repair. Our repairs start at low prices. We can bring your device back to life, usually in under an hour.
The important thing is to come to one of our convenient ClickAway repair stores as quickly as possible.
We can diagnose any potential damage, and our expert technicians can repair most phones in under an hour. Water damage can be ruinous, but it doesn't have to be if you bring it to the right place.
Android & iPhone Water Damage Repair Near Me
At ClickAway, we guarantee all our work, and proudly use Original Equipment Manufacturer parts in all our repairs.
The brands we serve include Samsung, HTC, Blackberry, Motorola, Nokia, iPhone, Microsoft, Sony, Samsung, Dell and more…
Your phone connects you to everything, and water, well, keeps you alive. Do not be afraid if the two meet. At ClickAway, we excel at water and liquid damage repair in case the meeting doesn't go quite as planned. Come to one of our convenient phone repair locations, and be home with a dry phone as soon as possible.
Your Local iPhone Water Damage Repair Experts
If your cell phone is damaged, there's only one place to turn. We've seen ClickAway Repairs Computers. ClickAway, Northern California's leading mobile tech sales and phone repair shop. Our expert, friendly technicians can diagnose your problem and let you know all your available options, including in-store repair. When your phone is broken, you can despair—or you can come to ClickAway. Contact one of our 5 California locations today to make an appointment, request a quote, or find a store near you!