Computer Liquid Damage
Has your computer been exposed to possible liquid intrusion?
If so, contact or visit a ClickAway store as soon as possible.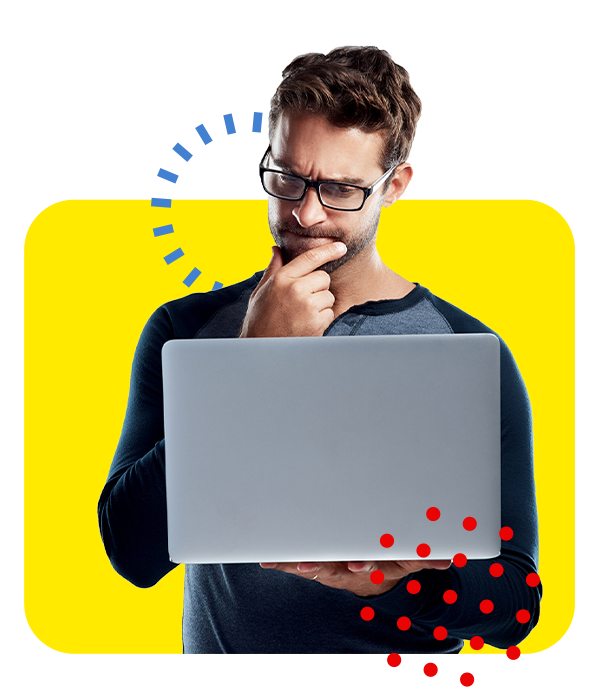 We repair problems like yours every day on all models of desktop, laptop, and all-in-one PCs from Lenovo, HP, Dell, Asus, Acer, Toshiba, Samsung, Sony, and Microsoft as well as Macs from Apple
Computer problems can be frustrating.
ClickAway is here to help
Experienced symptoms
If your computer has been exposed to possible intrusion of liquid of any kind, there is a very significant chance of liquid damage which can ruin it.
Avoiding further damage
If the computer was turned on at the time of liquid exposure, turn it off immediately, and do not turn it back on. If your computer was turned off at the time of liquid exposure, do not turn it on. Do not try to test it. Do not try to dry it yourself.
Need for professional help
If liquid enters your computer when it is powered on, there is a significant chance of immediate short circuits damaging components. Even if your computer is powered off, the liquid will cause oxidation which, over time, will cause short circuits. To save your computer, bring it in to our store as soon as possible. Special knowledge and tools are required to dry, clean, and test it. Frequently, replacement parts are required.
Please contact or visit your nearest ClickAway store for professional help. We are just a call away.
Fastest Turnaround. Best Quality. Work Directly with a Tech Expert.
Ask us about our Low-Price Guarantee.
Spilled Water On Laptop
No need to be embarrassed, it happens to the best of us. A bump of the coffee cup or wine glass and your week of unsaved work seemingly disappears before your eyes. What now? ClickAway's recovery experts are here to help! With the most advanced equipment in the field, our certified technicians can repair your water-damaged computer.Even if everything seems ok after the spill we recommend bringing in your laptop as soon as possible. Liquid can collect on the circuit boards of your device and corrode, and the quicker you bring your device into us the less expensive the repair will be. It is not uncommon for liquid spill-affected computers to run fine for weeks and fail at the worst possible time, so don't take the risk, take it to ClickAway for laptop water damage repair. Watch some of what our technicians repair on a daily basis.
Cautions When Dealing With Laptop Water Damage
Never try to power on a unit with liquid damage. You need to take care of it as quickly as possible by taking it to a professional for cleanup. An electronic device can begin corroding a few hours after the initial water damage incident, it can also last days unaffected before showing any signs that there is a problem.
How Do We Repair Spilled Water On Laptop?
Completely disassemble device and trace path of liquid
Test each affected component individually and recommend replacement, repair, or cleaning
Check integrity of data and recover files at customer request
Our advanced ultrasonic cleaning equipment allows recovery of once unsalvageable electronics
Full warranty so you can have the peace of mind that you're covered
Provide free estimate
Laptop Water Damage Repair Cost
Spilled water on laptop repair costs range from $99 to $250+. Liquid damage cleaning fees all depend on the extent of the damage. A laptop without much corrosion might be quoted $99, whereas a machine thoroughly corroded could be $250 or more.
Keep in mind, it doesn't always depend on how much liquid went into the computer. Laptop water damage repair costs depend on how much damage that liquid caused once it got inside. We can open your machine to evaluate the damage and quote you based on what we find.
Contact us and arrange a visit at one of our California store locations.