Mobile Device Malware
Do you suspect your
mobile device
has been infected with malware?
If so, contact or visit a ClickAway store as soon as possible.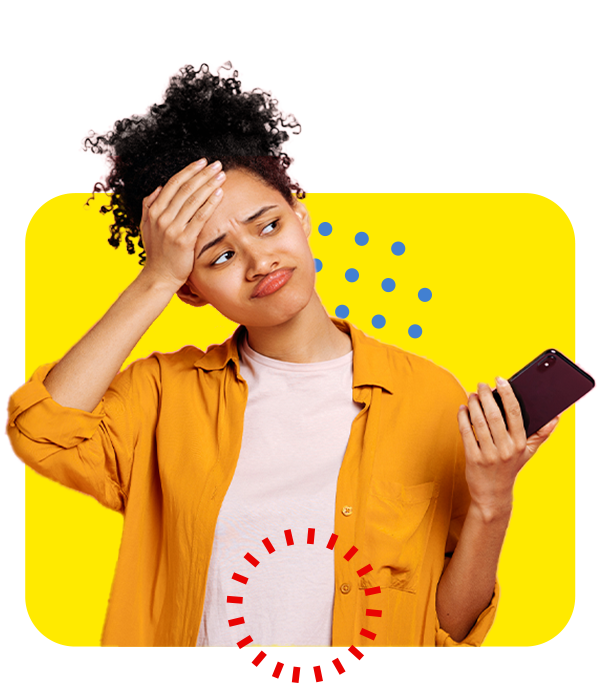 We repair problems like yours every day on most models of Apple iPhones and iPads as well as Android cell phones and tablets from Samsung, Motorola, and Google
Mobile device problems can be frustrating.
ClickAway is here to help
Experienced symptoms
If your mobile device suddenly is running slower, is displaying content you didn't request, or is exhibiting unusual behavior, it might be infected with malware (viruses, trojans, spyware, etc.).
Avoiding further damage
As soon as you suspect that your mobile device has been infected with malware, shut it down, and bring it in so we can scan it.
Need for professional help
Simpler cases of malware infection can be resolved with multiple high quality antimalware scans. It takes special knowledge to determine the severity and proper repair. In most cases, better antimalware software will help prevent reinfection. Not all antimalware software is effective and efficient. We can recommend and install the best.
Please contact or visit your nearest ClickAway store for professional help. We are just a call away.
Fastest Turnaround. Best Quality. Work Directly with a Tech Expert.
Ask us about our Low-Price Guarantee.
ClickAway Virus Removal Service

Viruses. Spyware. Malware. Pop-ups. These words either had a different meaning or no meaning at all until recently. However, they have come to represent the greatest threat to the computer age that we in Northern California. Above all, a virus can destroy your computer, leave you open to financial threats, damage your business, become a source of personal embarrassment, and can even threaten the system of everyone connected to you. The people who create these ills are smart and dedicated. To combat them, you need a virus removal service that can stay ahead of the latest digital crimes. At ClickAway, we're proud to fight back.
Our PC and MacBook virus removal is one of our most requested by our computer repair customers. In addition, we are happy to do on-site visits to your home or office. When a virus strikes, it's important that you take care of it immediately, before it can seize your computer and lead to spiraling infections. Therefore, we use industrial-strength software and years of expertise to diagnose and remove the problem and work to mitigate any damage you may have suffered.
How To Remove A Virus From Android and iPhone

In addition, cell phones are susceptible to virus infection. Virus removal for Android as well as removing viruses from iPhone can be done by ClickAway. Not sure how to tell if your phone has a virus? Mobile malware is on the rise and ClickAway's free diagnostic can help identify the damaging app. Although Android mobiles don't get "viruses" in the traditional sense, they are vulnerable to a whole host of malicious software that can cause chaos on your phone. Similarly, reports say 97% of all malware targeted Android gadgets. That leaves a very small percentage for virus attacks targeting iPhones. However, that doesn't mean you can't get a virus on your iPhone.
Virus Removal Service Includes:
Scan for viruses, malware, pop-ups, and spyware
Remove viruses, malware, pop-ups, and spyware
Install spyware removers and pop-up blockers
Check for current version of anti-virus
Defragment hard drive
Install Microsoft critical updates
Set up for automatic Microsoft critical updates
Check hardware (fans, power supply, processor)
Check for sufficient memory
Clean interior to remove dust and other debris
Whenever talking about viruses, we tend to lapse into medical terminology, but that's because they follow the same pattern. In conclusion, a computer can be infected and that can cause illness and deterioration. We're not saying we're doctors, but when you want virus removal to make your system healthy again, ClickAway is proud to be the service you can trust.