ClickAway Computer Mac & PC Repair and Sales
If not, contact or visit a ClickAway store.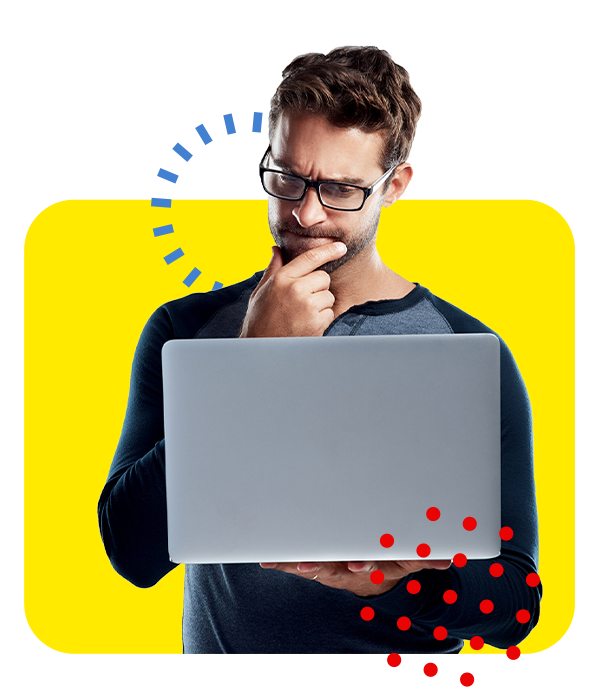 We repair problems like yours every day on all models of desktop, laptop, and all-in-one PCs from Lenovo, HP, Dell, Asus, Acer, Toshiba, Samsung, Sony, and Microsoft as well as Macs from Apple.
You experience computer problems as frustrating, aggravating, or infuriating mismatches between what you expect and what the system actually does. Those mismatches are symptoms.
Computer symptoms can be caused by any of the following computer system components:
Motherboard
Central Processing Unit (CPU)
Graphics Processing Unit (GPU)
Random Access Memory (RAM)
Storage Drive
WiFi Card
External Device Interface Ports
Charging Port
Power Supply
Fans
Case
Screen/Monitor
Keyboard
Mouse/Trackpad
Operating System Software
Drivers
Application Software (Word processing, spreadsheet, presentation, email client, accounting, etc.)
Just like in medicine, computer diagnosis is the process of determining what system component is causing the symptoms. Once the root cause component has been identified, it needs to be repaired or replaced.
ClickAway's customers usually don't want or have the time to get into the details. Our technicians have diagnosed, repaired, and replaced thousands of computers, so they have the knowledge and skills to do the job right. That is why we say, "we're your tech experts, so you don't have to be."
Since the diagnosis process begins with your description of symptoms, we organized the menu to make that easier. Just click on the menu item that is closest to what you're experiencing to see a more detailed description of the problem and how ClickAway can fix it. Then, contact or visit a ClickAway store to launch your repair or replacement.
At ClickAway's computer repair shops, we understand the crucial role computers play in today's fast-paced world. A malfunctioning system can disrupt your routine, hinder productivity, or even jeopardize valuable, sensitive data.
That's where we step in to provide first-rate computer repair services. Our team of experienced technicians is committed to diagnosing and addressing a broad range of hardware and software issues, from virus removal to data recovery, and computer system upgrades.
We also understand the importance of data security and privacy when repairing your computer, which is why our staff adheres to strict confidentiality protocols. Our data recovery services retrieve lost or corrupted files while ensuring your valuable information is safe.
In an ever-evolving technological landscape, our knowledgeable technicians stay up-to-date with the latest trends and advances which allows us to service a wide range of computers.
Fastest Turnaround. Best Quality. Work Directly with a Tech Expert.
Ask us about our Low-Price Guarantee.