Managed IT
Is your small or medium-sized business ready to move beyond an on-demand information technology support relationship to a managed IT relationship?
If so, contact or visit a ClickAway store.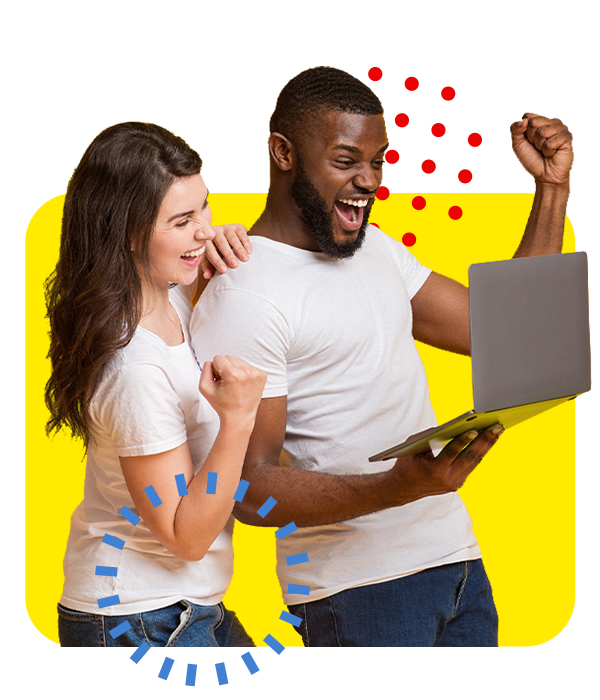 Make an Inquiry
Many small and medium-sized businesses and some sophisticated homes are very dependent on their Information Technology (IT) but cannot, or do not want to, dedicate resources to managing their systems.
Managed IT solves that problem economically and predictably. For a monthly fee, ClickAway will provide contracted computer, network, and printer proactive performance monitoring, scheduled maintenance, and certain repair services.
Scheduled maintenance can include operating system and hardware firmware updates and upgrades, security scans, and backups. With your permission, we can set up and use remote monitoring and repair software to minimize the need for onsite services and, in many cases, provide quicker responses. We can also provide helpdesk, new system setup, and user onboarding and offboarding services.
We will customize our services to fit your specific needs and provide you with peace of mind.
Experienced symptoms
Your business is beginning to feel the need to hire someone to manage its information technology but either does not know how to go about it or cannot afford it yet.
Need for professional help
ClickAway provides managed IT services for your workstations, servers, network, and peripherals including remote monitoring, regularly scheduled operating system maintenance, data backups, security reviews, help desk, and on-call diagnosis and repair.
Please contact or visit your nearest ClickAway store for professional help. We are just a call away.
Managed IT Services Provider
Comprehensive Managed IT Services for small businesses will keep your day-to-day operations running smoothly. We'll take care of the technology nuts and bolts so your employees can stay on-mission supporting your customers. ClickAway can handle IT service management for small companies to heavier workloads for medium-sized businesses.
Already have internal IT staff? As us about IT project help or IT consulting. Our technical team will work with yours to carry together and share the load.
No long-term contracts. Cancel anytime. No strings attached
Free Consultation – see how we can save you money on your IT service management needs while giving you the results your business requires.
What we can do for you!
Monitoring, Support, Advice, Early-warnings, On-site service, System analysis, Business solutions, Networking Solutions and Cabling
Think about what your Bay Area or Northern California business does best. Think about what you bring to the table: vision, design, managerial excellence, creativity, drive, the ability to create something where there once was nothing. Does your list include managed it services near me and making sure that nothing goes wrong with them? Does it include making sure that your employees are always connected? Probably not. Most people don't start a business hoping to sweat the technical side. That's what your IT services should be: something that just works without you having to worry about it. With ClickAway's IT service management, that's what you'll get.
Managed IT services take a sky-high view of what your network is doing, what it needs, where it wants to go, and how to get there.
Taking the Bird's Eye View of Your System
We work with your business to allow it to grow without worrying about the underpinning infrastructure. It's what we do best and we're happy to offer all these services for a flat fee, based on how many servers, computers, and connections you have. We're flexible enough to work with you. Check out our price calculator to easily get an idea of our flat fee!
ClickAway is a full-service computer repair, phone repair, network installation, and IT services company. Above all, we provide professional and helpful customer care for all your home, personal, or small business technology needs. ClickAway combines all your tech needs in one stop. We are just a click away for new purchases, repair service, or if you simply have a question.