Mobile Device Battery Not Charging
Does your mobile device battery charge correctly, and does it have reasonable life expectancy?
If not, contact or visit a ClickAway store as soon as possible.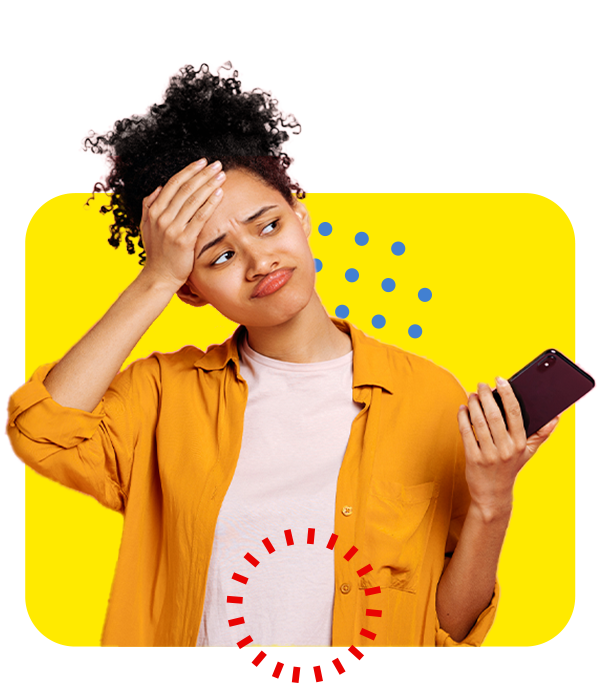 We repair problems like yours every day on most models of Apple iPhones and iPads as well as Android cell phones and tablets from Samsung, Motorola, and Google
Mobile device problems can be frustrating.
ClickAway is here to help
Experienced symptoms
Your mobile device battery charges very slowly, incompletely, or not at all. You see the screen separating from the body.
Avoiding further damage
If you see any screen separation, it is probably due to a battery failing. The situation is very dangerous; it can cause a fire. You should have your mobile device repaired immediately.
Need for professional help
There are a number of possible causes for mobile device battery charging problems including failing or failed batteries, chargers, cords, charging ports, or internal boards.
Please contact or visit your nearest ClickAway store for professional help. We are just a call away.
Fastest Turnaround. Best Quality. Work Directly with a Tech Expert.
Ask us about our Low-Price Guarantee.
Schedule Your Repair Today!
Having a battery die on your mobile device is something everyone in Northern California fears; all our work and fun is in our phones. What is worse is when the battery won't come back to life. While the average smartphone lasts 2-3 years (depending on how up-to-date you want to be), the fully functioning life of a battery starts to wane after 12 months. When you need a new battery, and you need it fast, inexpensive, and expertly installed, you need ClickAway.
Is it better to replace battery or buy a new phone?
Are in the habit of replacing your smartphone every couple of years? Did you know that most phones can last a lot longer than that. Like your car, they might just need a new part every now and then, and the best repair you can do on your phone to make it last longer is a battery replacement. But most batteries aren't user-replaceable. So how do you actually get one?
Unfortunately, user-replaceable batteries are becoming increasingly rare, and most smartphone manufacturers don't go too far out of their way to let you know that you can get a battery replacement at all. In fact, when Apple briefly lowered the cost of iPhone battery replacements, it results in about 10 times as many people replacing their batteries. It also resulted in far fewer new iPhones sold that year. However, even if your battery is locked inside your phone, you can get a new one and keep your phone lasting longer.
When You Should Replace the Battery?
As a general rule, if you've had your phone for a couple years and it's starting to show its age, that's a pretty good time to look into a battery replacement.
On iPhones, you can navigate to Settings > Battery > Battery Health to find a Maximum Capacity value that will show what percentage of your battery's initial charge capacity is left. This isn't how full your battery is right now but rather how much charge it can hold relative to how much it could hold when it was new. If this gets down to 80 percent (especially if it's still under warranty), get a new battery.
Android phones are a little more complicated; there are many different models and they don't all work the same. Instead, you can use an app like AccuBattery to get detailed stats on the health of your battery. The app uses an estimate, not an official report, and it may take a few days to get a full picture of your battery's health. But if it's below 80 percent of its original capacity, it might be time to take a look at a replacement battery.
ClickAway is Northern California's leading mobile sales and repair store, and with dozens of locations across the region, we're where you turn when you need a new battery. Many phones make battery exchange difficult, but our experts can do it while you wait. ClickAway makes it easy to get a new battery before it becomes an emergency.
At ClickAway, we are proud to guarantee all our work, and only use Original Equipment Manufacturer parts in all our repairs. Batteries keep the phone going, and we keep your batteries fresh and fully operational. Come to one of our convenient stores for easy battery replacement, starting at a low price. It is the best way to get back into power.