Computer Is Slow
Has your computer gotten slow?
If so, contact or visit a ClickAway store.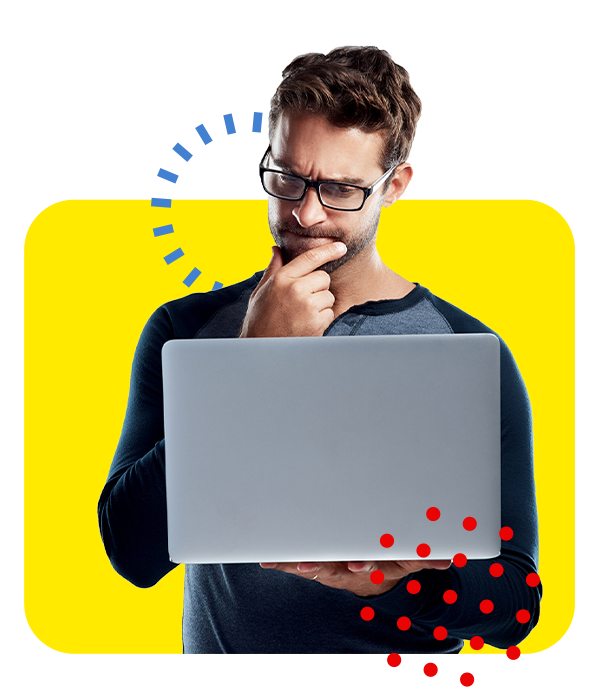 We repair problems like yours every day on all models of desktop, laptop, and all-in-one PCs from Lenovo, HP, Dell, Asus, Acer, Toshiba, Samsung, Sony, and Microsoft as well as Macs from Apple
Computer problems can be frustrating.
ClickAway is here to help
Experienced symptoms
Your computer is booting and running slower than when it was new.
Need for professional help
There are many possible causes for computers slowing. Some involve failing hardware components, but most involve insufficient storage, unnecessary startup items and processes, or malware. ClickAway will do a free basic diagnosis to determine the cause or causes and then suggest a course of corrective actions.
Please contact or visit your nearest ClickAway store for professional help. We are just a call away.
Fastest Turnaround. Best Quality. Work Directly with a Tech Expert.
Ask us about our Low-Price Guarantee.
Why is my computer so slow? Get a real computer tune up

Fast startup times and speedy operations are among the greatest joys of working and playing on a brand-new PC. After all, we all want our PCs to run at peak capacity, regardless of whether it is a budget laptop or a polygon-pushing gaming desktop. But, inevitably, that out-of-the-box performance fades away and we ask why is my computer so slow?
Eventually, every PC and MacBook will slow down, either gradually or suddenly. That's when a computer tune up and defrag proves its worth. Often, viruses, malware and adware take their toll too. To get your computer back to it's heyday performance, you need knowledgeable computer repair experts in person, not some online PC cleaner scam. At ClickAway, we're proud to fight back and fix that slow computer.
What Should I Upgrade On My PC?

What should you upgrade on your computer first? There are plenty of reasons that a computer can run slow, each of which can require a different fix. Some of the more common issues include slow boot-up and loading times, slow performance when switching between tasks, and poor performance in games. Not all of the following advice will apply to all situations. You should identify the performance issues your computer has and what causes them, to prioritize what components you should replace. ClickAway can do this during a free basic diagnostic.