Products
Do you need new or refurbished technology products: computer, network equipment, printer, monitor, keyboard, mouse, mobile phone, tablet, or mobile accessories?
Do you want a new custom-built computer?
If so, contact or visit a ClickAway store.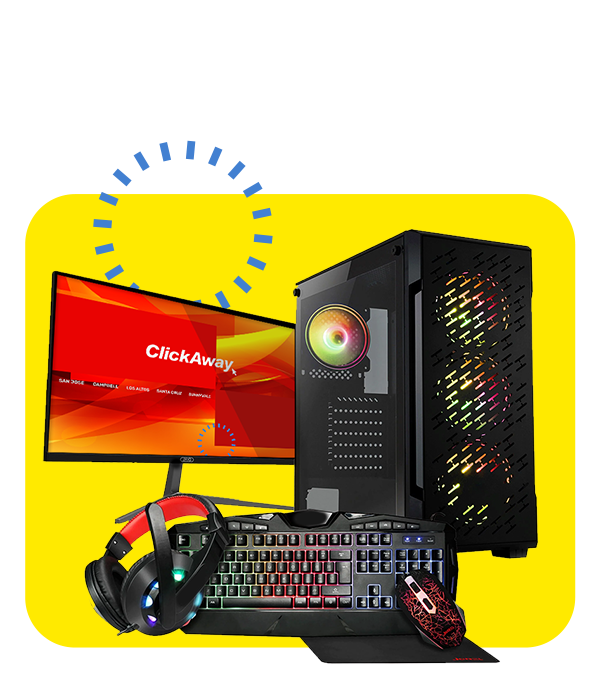 ClickAway stocks or can special order products from the following manufacturers:
Computers:
Acer, Apple, Asus, Dell, HP, Lenovo, Samsung, Sony, Toshiba, and Microsoft
Phones and Tablets:
Apple, Samsung, Motorola, and Google
Printers:
Brother, Canon, Epson, and HP
Network Components:
TP-Link, Ubiquiti, Linksys, Netgear, and Asus
Experienced symptoms
You suspect it's time for new technology, but you want confirmation, advice about what to buy, and/or help putting it into service.
Need for professional help
Because ClickAway repairs so much technology, we know which products are the most dependable price-performers. Our techs have the knowledge and experience to help you select, purchase, configure, and install products that will meet your needs for years.
The selection and installation of components for a custom-built computer is a very complex task. Our techs have built many custom computers and can deliver your perfect "personal" computer.
We stock commonly needed products in inventory, but we are happy to special order products when we don't have what you want for immediate delivery.
Please contact or visit your nearest ClickAway store for professional help. We are just a call away.