Network No Internet
Can your computer connect to the internet?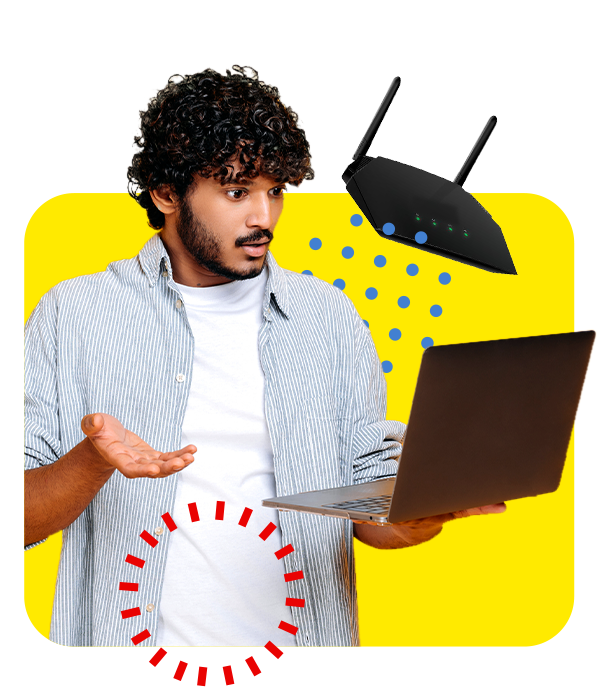 We repair problems like yours every day on most WiFi and Ethernet networks including those using equipment from TP-Link, Ubiquiti, Linksys, Netgear, and Asus.
Network problems can be frustrating.
ClickAway is here to help
Experienced symptoms
You can connect to your private network by Ethernet or WiFi, but you cannot connect to the internet.
Need for professional help
Internet connection issues can be caused by Internet Service Provider (ISP), modem, router, or computer settings problems. ClickAway's techs have the knowledge, experience, and tools to diagnose and resolve the underlying problem.
Please contact or visit your nearest ClickAway store for professional help. We are just a call away.
Fastest Turnaround. Best Quality. Work Directly with a Tech Expert.
Ask us about our Low-Price Guarantee.