Our ClickAway Team
Our ClickAway Team
We're your tech experts, so you don't have to be.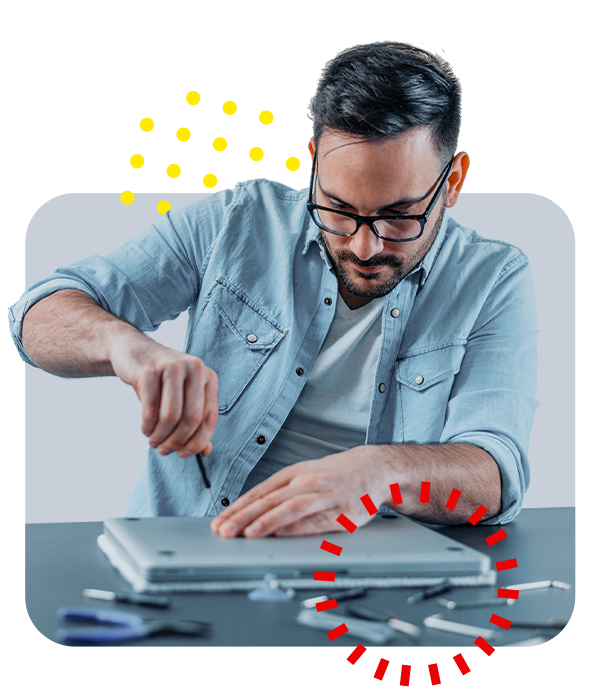 Mission
To be the most trusted and highest rated technology service and sales provider for consumers and businesses in the Silicon Valley and Monterey Bay area.
History
ClickAway was founded in 2002 by Rick Sutherland, a race car driver and serial entrepreneur who had previously co-founded Wheel Works. Our Campbell location was the first and still is our largest store. Over the years, we added phone repairs and computer repair stores in San Jose, Los Altos, Sunnyvale, and Santa Cruz. Rick remained our CEO until he passed away in 2022. Rick's son, Thomas Sutherland, now carries on his legacy as CEO. ClickAway remains a local, family-owned business.
Values
We live by our values: Honesty, Friendliness, Teamwork, Communication, Productivity, Efficiency, Diversity, and Success.
Leadership team
Vince Hargraves
VP, Operations
Jay Greenberg
VP, Marketing and Strategy
Tiago Pedro
Chief of Staff
Family Owned Since 2002 – Best in Customer Service