Mobile Device Data Transfer
Does your data need to be transferred?
If so, contact or visit a ClickAway store.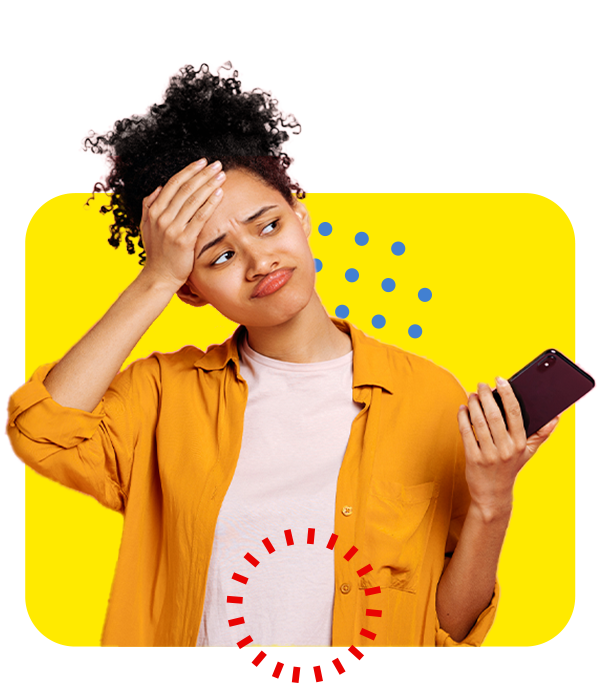 We repair problems like yours every day on most models of Apple iPhones and iPads as well as Android cell phones and tablets from Samsung, Motorola, and Google
Mobile device problems can be frustrating.
ClickAway is here to help
Experienced symptoms
Your contacts, messages, photos, files, or your mobile device's entire file system need to be moved from one mobile device to another, an external drive, or the cloud.
Please contact or visit your nearest ClickAway store for professional help. We are just a call away.
Fastest Turnaround. Best Quality. Work Directly with a Tech Expert.
Ask us about our Low-Price Guarantee.
When Automatic Cell Phone to Cell Phone Data Transfer Software Falls Short

Regardless of how you got your new mobile phone, the technicians at ClickAway know how to transfer a phone to another phone and all it's contents. You won't miss a thing, and will be able to fully use all the capabilities of your new phone right away. We remove any dilemma. Everything you need can be switched over without you having to do anything. It is the best of your old world and the best of your new.
There are several reasons that you might need cell phone to cell phone data transfer services. Sometimes you just want a professional backup to be performed as a precaution in case your phone is ever damaged or lost. In this case, you are just transferring your data to a backup device or cloud storage location. If you just purchased a new phone, then you will want to know how to transfer a phone to another phone. If time is of the essence, ClickAway data transfer services can do it for you. We import all of your important contacts and other information to your new device.
Mobile Device Data Recovery

If your cell phone is not working, you might want data to be recovered and transferred to a backup location before repairs are done to protect your information. You do have multiple options for cell phone to cell phone data transfer.
While many options exist, our customers often prefer the confidence of a professional backup and data transfer service performed by an experienced technician. Your contacts, appointments, photos, and other data are valuable and precious, so the extra assurance you get from trained repair personnel can give you peace of mind. At ClickAway, we proudly guarantee all our work. Avoid the headache of partial data on your new phone.
Do not hesitate to get a new phone and then let ClickAway do the cell phone to cell phone data transfer. Our cell phone data transfer services make sure you don't miss a beat. It is your data. Keep it.
Local Cell Phone Repair Near You

If your cell phone is damaged, there's only one place to turn: ClickAway, Northern California's leading mobile tech sales and phone repair shop. The ClickAway Team as we have serviced over 850,000 customers in the Bay Area.
Our expert, friendly technicians can diagnose your problem and let you know all your available options, including in-store repair. When your phone is broken, you can despair—or you can come to ClickAway. Contact one of our 5 locations today to make an appointment, request a quote, or find a store near you!