Computer Settings / Configuration
Are you comfortable using your computer with its current configuration settings?
If not, contact or visit a ClickAway store.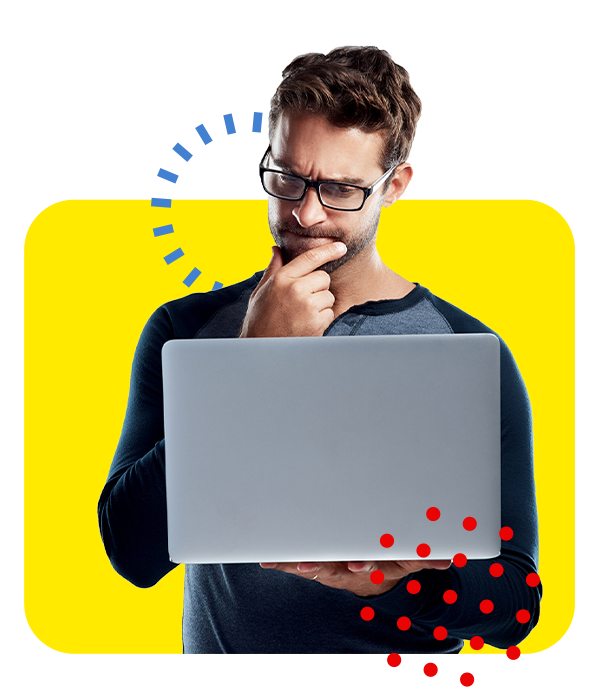 We repair problems like yours every day on all models of desktop, laptop, and all-in-one PCs from Lenovo, HP, Dell, Asus, Acer, Toshiba, Samsung, Sony, and Microsoft as well as Macs from Apple
Computer problems can be frustrating.
ClickAway is here to help
Experienced symptoms
You find it uncomfortable to use your computer, because its configuration settings for the desktop appearance, power behavior, and other personalization options have not been customized for you.
Need for professional help
Operating systems have many personalization settings that can be adjusted for your comfort and computing style. If you can tell us what you don't like about using your computer, our techs can help you find and configure your optimal settings
Please contact or visit your nearest ClickAway store for professional help. We are just a call away.
Fastest Turnaround. Best Quality. Work Directly with a Tech Expert.
Ask us about our Low-Price Guarantee.
New Computer Setup – Low Price Guarantee
Everyone is an expert at something, but no one is an expert at everything. Some of the smartest and most successful people in the world don't know how to use their phone, drive a car, or certainly how to program their own computer. That's something they have in common with nearly everyone; while computer literacy has grown, it is hard for people to understand how to get the most out of their amazing machines. At ClickAway, we want to help you get your money's worth out of your computer, which is why we offer a system setup service. There is so much your computer can do: why not let it?
Trying to do all these tasks on your own can take expertise you may not have and hours you wish you could have back, but for ClickAway technicians, getting set up is as simple as you picking up the phone.
Our Computer Setup Services
Enhanced Performance: Downloading critical updates from Microsoft or Apple, eliminating the useless bloatware that comes preinstalled on many computers, installing anti-virus software to keep you safe, and many other crucial components.
Performance Plus: Everything above, plus operating system recovery, email networks, and media playback software.
Home Customization: Make your computer yours with profiles, computer data transfer, account setup, and more. Includes all Performance Plus features.
Business Customization: All performance plus features, plus data migration for business and more.
High Security: Includes Home/Business Customization, along with a full system recovery DVD, Belarc tracking, and a warranty.
Real Estate Favorites: Google Earth, Google Toolbar, and 10 shortcuts or favorites.
Music Enjoyment Package: Installs iTunes or other music program, sets up music categories, imports up to 4 audio CDs, and teaches you how to do so yourself in the future.
Handheld Usability Package: Syncs with your mobile device and verifies ability to send and receive email.
Getting the Most Out of Your New Computer
You have an amazing new computer, but without proper care, it can only do so much. Let the friendly experts at ClickAway help you with your computer setup so you can get the most out of your computer for years to come. We are expertise gaming and can do gaming computer setup for all types of machines.
ClickAway provides Phone Repair, Computer Repair, Laptop Repair, Apple Mac Repair, IT managed services and network installation and cabling. Trusted by 750,000 customers since 2002. We beat or match lowest prices in computer sales, repair, Apple repair, home and business networking, virus removal, data recovery and smart home services. Free in-store diagnostics. Our goal is to maximize the level of satisfaction our customers derive from their home and business devices. Because we are a value-added reseller for Apple, Samsung, Dell, HP, IBM, and other major manufacturers we offer an unbeatable combination of great pricing and unparalleled customer service. We support our customers and our products even after the sale is complete.