Mobile Device Physical Damage
If so, contact or visit a ClickAway store as soon as possible.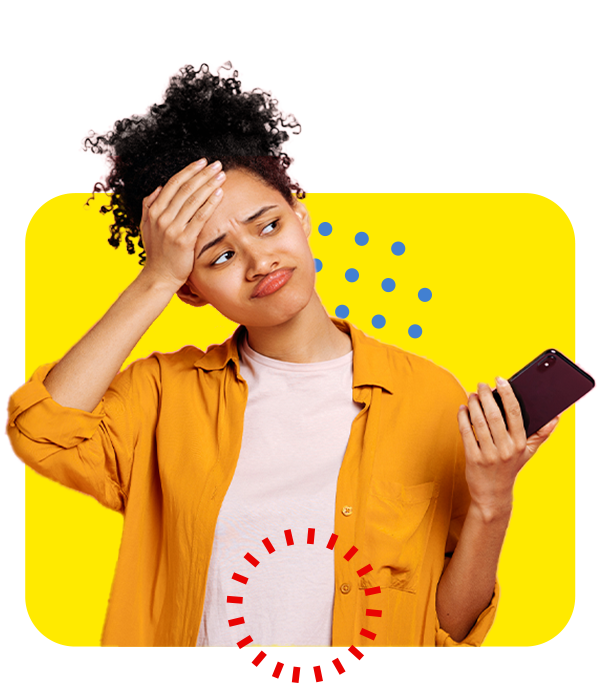 We repair problems like yours every day on most models of Apple iPhones and iPads as well as Android cell phones and tablets from Samsung, Motorola, and Google
Mobile device problems can be frustrating.
ClickAway is here to help
Experienced symptoms
Physical damage can result from your mobile device being dropped, hit by something, mishandled, or worn out.
Need for professional help
Physical damage usually requires replacement parts, special knowledge, and tools to repair.
Please contact or visit your nearest ClickAway store for professional help. We are just a call away.
Fastest Turnaround. Best Quality. Work Directly with a Tech Expert.
Ask us about our Low-Price Guarantee.
Mobile Phone Damage Repair

Mobile and Apple iPhone repair services are a crucial function in the Bay Area. In San Francisco and the Bay Area, Apple is the local giant. While a great product, iPhones don't always withstand everyday life and can break or crack. ClickAway has been here to provide a mobile phone repair service since the beginning. We offer same day services for most iPhone screen and mobile repair jobs, water damage and other accidental damage resolution.
Not everyone owns Apple products, but it seems like it. Whether you work on a MacBook, create music on an iPad, talk on an iPhone, or still listen to an iPod, you are a big fan of Apple's style, ingenuity, and intuitive user interface. While some tech scribes might think Apple to be infallible, those of us who use it know that a great design doesn't render it unbreakable. When one of your Apple devices needs help, has water damage, has a cracked iPhone screen or something else, the Apple repair experts at ClickAway are here to help. We are not affiliated with Apple but have been the top iPhone repair and mobile repair service near me since 2002.

iPhone Repair Quote

Every iPhone Repair starts with a free basic diagnostic exam to determine what is causing the issues plaguing your iPhone. Our comprehensive diagnostic service helps us identify the problem and decide which of our repair services will best fix it. From there, repairs can begin in-store right away and usually take about an hour.
Our damage repair for an Apple device starts at a low price after the free basic diagnostic. You're entitled to know what is wrong with your favorite device and our friendly and knowledgeable technicians will walk you through the issues. Whether it's accidental damage, water damage or part failure our services to fix iPhones is top notch.

Free Basic Diagnostic – Low Price Guarantee – Free Pickup!

We provide on-site service and can make a visit to your home or office for a low price, providing you with the convenience you need if you aren't able to travel. Of course you can always stop in to our iPhone repair shop anytime.
We know you have high expectations for your Apple iPhone. After all, it's almost part of our cultural heritage. If something goes wrong with your Apple product, or if you just want to upgrade it or install backup plans, you can come to the experts at ClickAway to help you make sure your iPhone and mobile phone is in top form.