Firewalls: Don't Get Burned
Firewalls: Don't Get Burned
ClickAway Tech Blog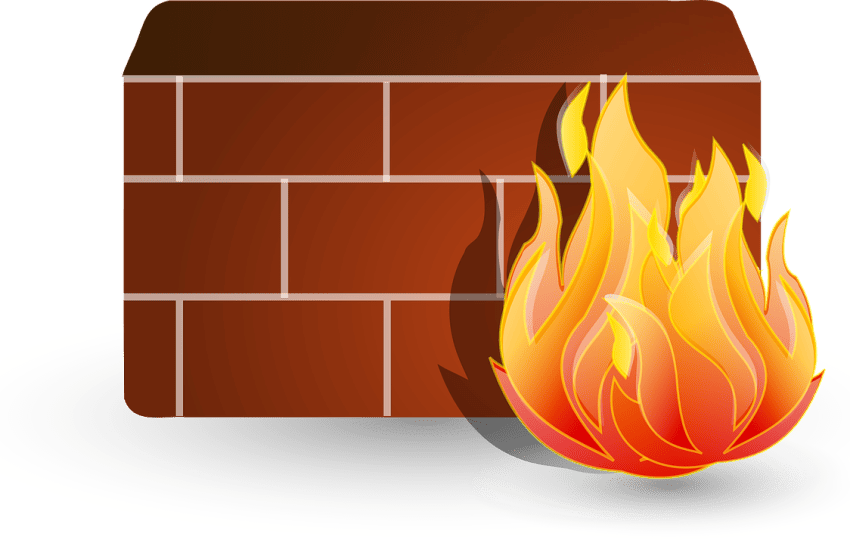 First, the bad news: if your computer has access to the internet, bad guys on the internet could have access to your computer to carry out a cyberattack. Now, the good news: a properly configured, capable firewall will provide an important layer of protection.
What is a firewall?
A firewall is a security component that blocks unauthorized message traffic from entering and/or leaving a network. Network messages are sent in packets, and firewalls inspect those packets against a set of rules to identify and block threats. Those rules can be based on message source, destination, and/or content. For example, you could configure rules that block messages from specific countries or websites. Firewalls can be implemented as physical network hardware devices, software that runs on network routers, or as software that runs in your computer.
What is the best firewall for you?
Most of our customers' networks serve homes or small businesses. For those applications, separate physical hardware devices are usually overkill.
To access the internet, your network needs a router, and it is typically integrated with a modem in a device called a gateway. The router/gateway may be provided by your Internet Service Provider (ISP), or you may provide your own. These days, almost all routers/gateways have integrated firewalls, and they should be turned on.
Windows, Apple IOS, and Linux operating systems all have built-in software firewalls. The Windows firewall is usually enabled by default, but it is possible that is disabled; you should check to be sure it is enabled. The IOS firewall cannot be disabled. The Linux firewall is disabled by default, so it should be enabled. You can also buy add-on software firewalls.
For the typical home or small office, the combination of the router and operating system firewalls is probably a good choice.
Configuration
In most cases, the default firewall configuration is a good starting point but may not protect you against all of the threats you are experiencing. Most of our customers are probably uncomfortable configuring their firewalls. Call or visit a ClickAway store to get help.
Warning
While a firewall is a necessary protection layer for your network, it is not sufficient. You also need high quality antimalware software. Please see our blog post on antimalware software for more information.